Cancun International Airport is the second most important airport in Mexico after Mexico City International Airport. Every year, millions of tourists arrive at the airport to enjoy the beautiful beaches of Cancun and the Riviera Maya. In this article, we will provide you with valuable information about Cancun Airport so you can better prepare for your trip.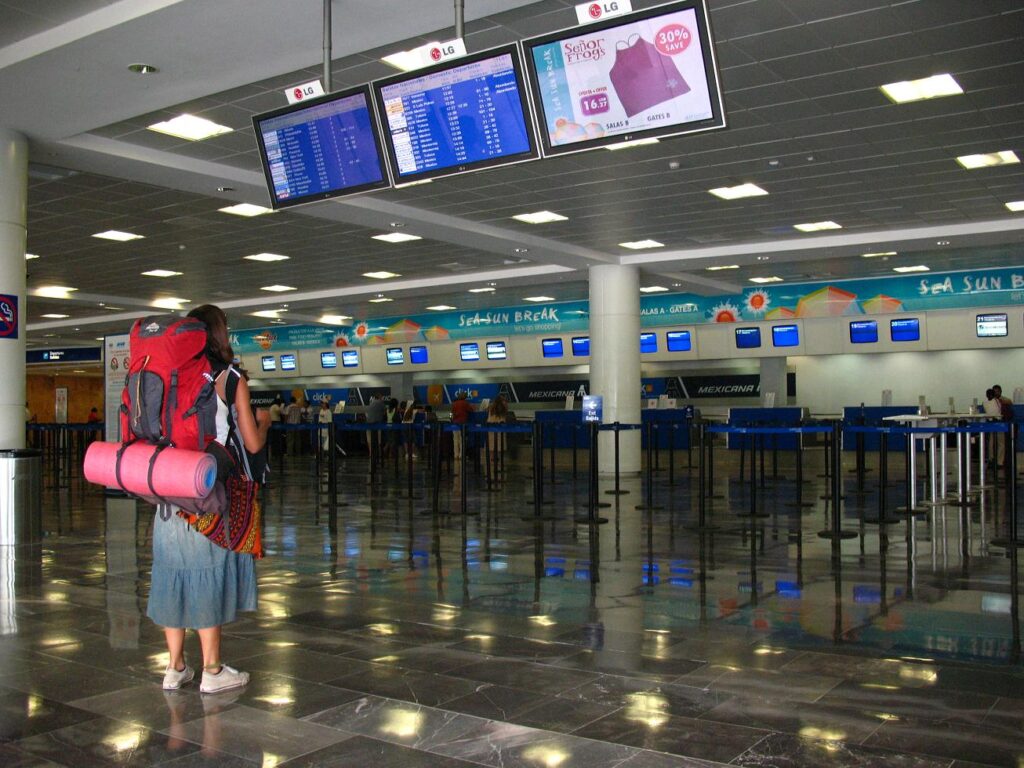 General Airport Information
Cancun International Airport is located 16 kilometers (10 miles) from downtown Cancun and 60 kilometers (37 miles) from Playa del Carmen. The airport has three terminals: Terminal 1, Terminal 2 and Terminal 3. Most international airlines operate out of Terminal 3, while domestic airlines operate out of Terminal 2.
Airlines operating at Cancun Airport include Aeromexico, American Airlines, Delta Air Lines, Delta Air Lines, Southwest Airlines, United Airlines and many more.
Transportation to/from the airport
Cancun International Airport has several transportation options available to travelers, including cabs, shuttles, buses and rental cars.
If you prefer to take a cab, you will find a cab rank just outside the arrivals terminal. It is important to remember that the cost of cabs is higher than other transportation options and therefore, we advise you to «book a private transfer service«, this way you won't pay a single peso more and you won't have to wait in line.
Book from here your private transfer service.
If you want to save money and don't mind waiting a little longer, you can choose to take a bus. Shuttles are shared, so you will have to wait for the shuttle to fill up before leaving. Public buses, on the other hand, are the cheapest option, but they are also the slowest. Buses stop at several stops on their way to downtown Cancun or Playa del Carmen.
If you prefer to have your own means of transportation, you can rent a car at the airport. Several car rental companies have offices at the airport, such as Avis, Hertz, Enterprise and Europcar.
Airport Services
Cancun International Airport has a wide range of services to meet the needs of travelers. In the terminal you will find several restaurants, cafes and bars, as well as duty-free stores where you can buy souvenirs, clothing, cosmetics and other products.
If you need to withdraw money, ATMs are available in all terminals. In addition, the airport has free internet access via Wi-Fi.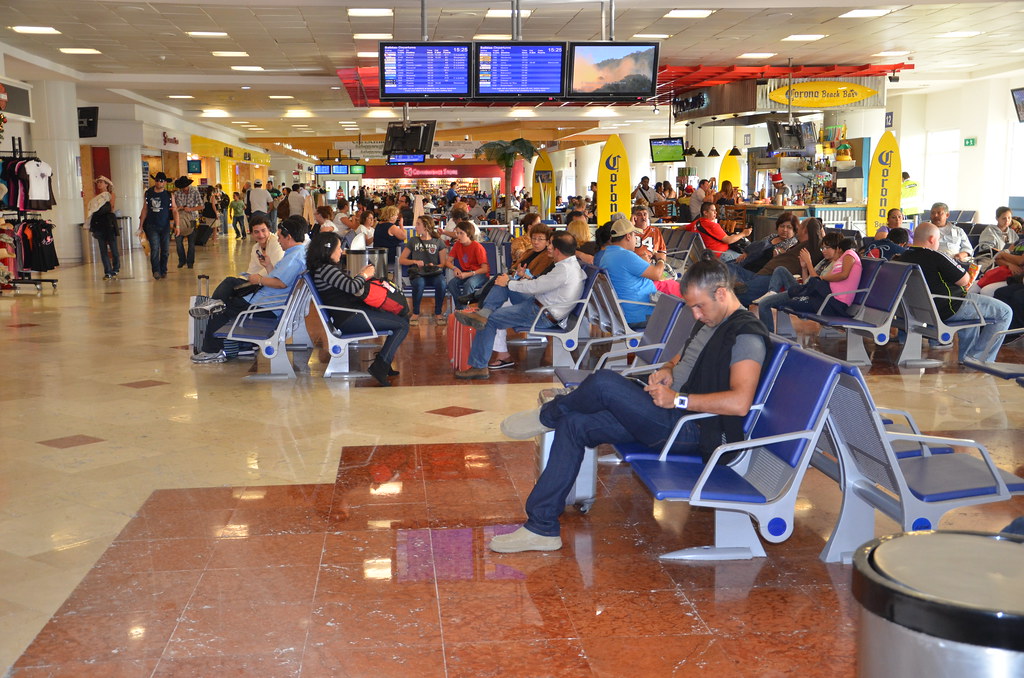 Tips for traveling to/from Cancun
To avoid long lines at the Cancun airport, we recommend arriving at least two hours before your flight. The immigration and customs process in Mexico can be a bit slower than in other countries, so you will need to be patient.
We also recommend that you plan in advance how to get from the airport to your hotel. If you have already booked transportation prior to your arrival, be sure to confirm your reservation before your flight to avoid delays and problems at the airport.
Another important recommendation is to bring all necessary documents, such as your passport and airline ticket, with you and have them on hand so that you can present them quickly if you are asked to do so.
If you need to leave your bags before boarding your flight, there are luggage lockers available in the arrivals terminal.
Conclusion
Cancun International Airport is an important gateway for tourists visiting Cancun and the Riviera Maya. We hope this information has been useful to better prepare you for your trip. Remember that it is important to plan ahead and have all the necessary documentation to avoid delays and problems at the airport. Enjoy your vacation in Cancun!