Uber is a private transportation service that became popular on a large scale around the world. A service that allowed you to take a private transportation service from your cell phone and know several features before boarding.
This means that we could know the type of vehicle, the name of the driver, reviews from other customers and of course, the cost of the transportation service.
This service over time was appearing in various regions of Mexico and among them, the city of Cancun, so if you want to know if there is uber in Cancun, how to take it and some tips and advice, then keep reading our post.
Uber in Cancun
Uber has had a history filled with a lot of controversy within the city of Cancun and the Riviera Maya. As such, the service does exist within the city. But due to all the problems it initially had to face, the number of operators and units available are very few.
First of all we have to mention that the cab service is a transportation service that has dominated the city for almost 50 years and therefore, there is a great monopoly of this service.
The problem is that this cab service is not very controlled. This means that there is a large number of units that are in poor condition, with drivers who are not well trained, respectful and often do not even respect the fares established by the cab drivers' union.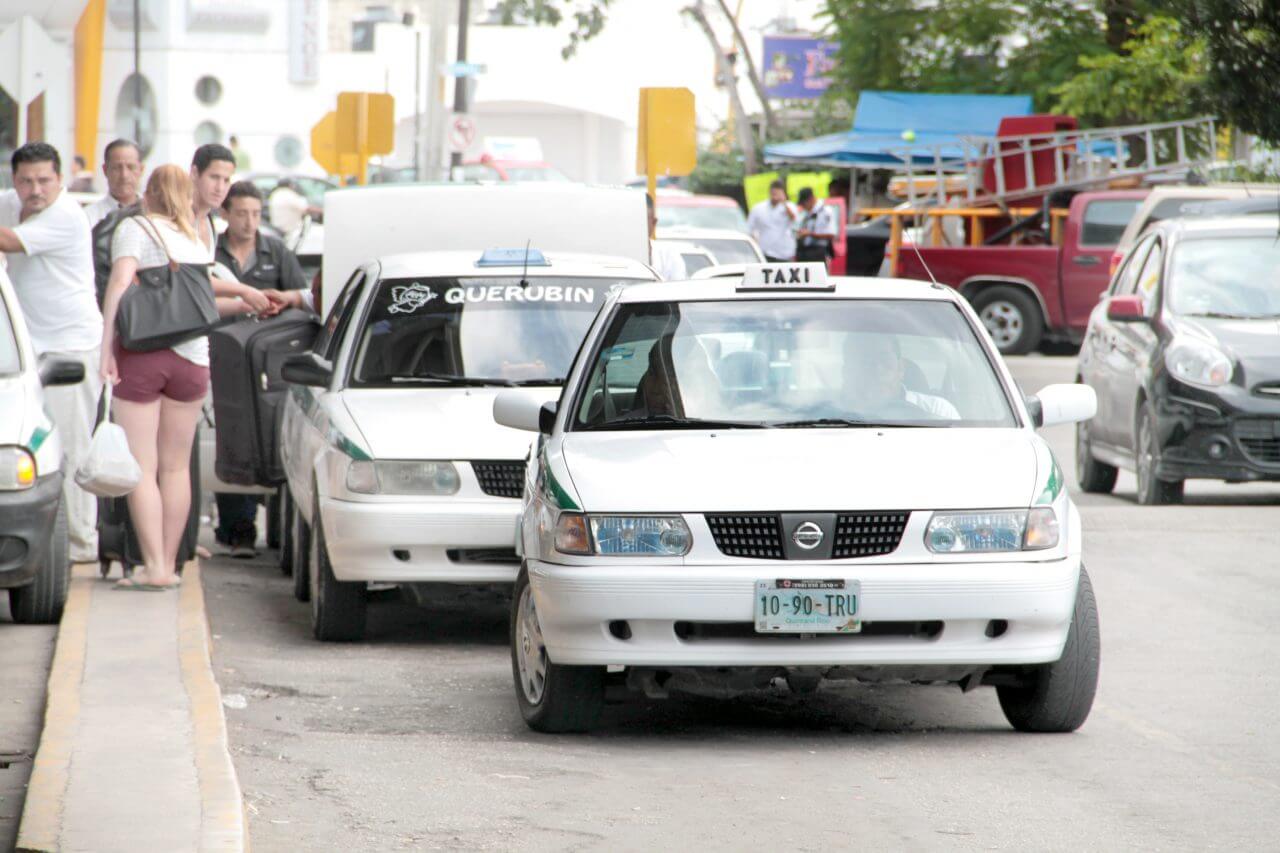 Uber entered the city of Cancun, precisely to address this fact, the Uber shuttle service entered Cancun, in order to offer a shuttle service in units that are well maintained, clean, equipped with air conditioning, with respectful drivers, clean and of course, with affordable rates to not pay a peso more and not a peso less.
This was not well seen by the cab service, so they began to make demonstrations and persecutions not only to the people who operated the vehicles, even to the passengers themselves.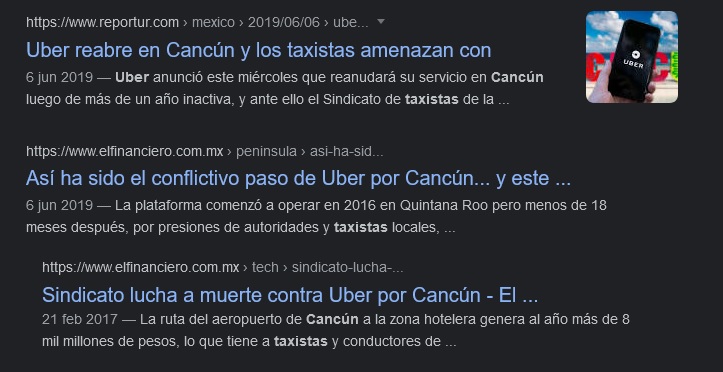 These events made people start to be afraid to take this type of transportation and at the same time, forced the platform to leave the city. Uber was not a safe service in Cancun and the Riviera Maya.
It is worth mentioning that all this is about 4 years old and today, the city has become a «little tolerant» to such transportation service. This means that uber service is currently active in the city of Cancun.
Is there and does Uber service work in Cancun?
Yes, Uber transportation service is currently operating in the city of Cancun, but it can only be requested and taken in certain areas. For example, you cannot request Uber service from the airport or from the hotel zone, but you can request it from downtown Cancun.
Is it safe to take uber in Cancun?
Yes, currently the persecution that this transportation service initially had in Cancun has diminished a little. Therefore, it has become a little more tolerant for the cab monopoly.
Therefore, there are a few uber operators within the city, but it is necessary to consider that there are not many. That means that depending on where you are, you may or may not spot an operator nearby.
On the other hand, it is also necessary to mention that the service is restricted in some areas of the city. For example, there is no uber service at the Cancun airport or in the hotel zone.
How to order Uber in Cancun?
To order an Uber in the city of Cancun you will need to open the application from your cell phone and check the availability of drivers in your area. But remember that not in all areas of Cancun there is the service and therefore: The safest area to ask for it and with coverage is downtown Cancun and the urban area of the city.
What is the price of Uber in Cancun?
The cost of Uber service in Cancun can range from 50.00 MXN (2.5 USD) to 150.00 (7.5 USD) MXN. It all depends on where you are and where you want to go.
Is there Uber from Cancun Airport to the Hotel Zone?
As such there is no Uber service inside the Cancun airport and if you want to take it you would have to «walk» to the entrance of the Cancun airport which is located on the federal highway Cancun – Playa del Carmen. From here you can request an Uber and the cost to the hotel zone is approximately 200.00 MXN (10 USD).
How much does the Uber from Cancun to Playa del Carmen cost?
The Uber service from Cancun has an approximate cost of 600.00 MXN (30 USD) to 800.00 MXN (40 USD). It should be noted that the service could only be taken from downtown Cancun and in order to avoid any conflict with cab drivers in Cancun and Playa del Carmen, you could be dropped off near the hotel or at the hotel or place in Playa del Carmen where you need to go.
Tips for using Uber in Cancun
If you still decide to use this service in the city, we will give you some tips that can help you make it a pleasant experience and not end up becoming a bad anecdote of your trip to Cancun.
Use uber only in downtown.
Try to take the service in places that are not very central.
Due to the lack of operators, request the service one hour in advance.
Uber service is not available at the Cancun airport.
Uber service is not available in the hotel zone.
Uber service cannot take you to the city airport or to your hotel in the hotel zone.
Conclusion
Unfortunately the city is far from allowing the Uber transportation service to grow and become one of the preferred services of locals and visitors. However, remember that there are regularized private transfer services that you can take or public transportation is also an excellent option.