Costa Mujeres
Costa Mujeres is located 28 km from Cancun airport and 10.8 km from downtown Cancun. Although this distance "seems to be short", the reality is that the transfer time to get from either of the above two points or from other places like the hotel zone to Costa Mujeres: It usually takes from 15 minutes to 45 minutes.
But why does it take so long if it is not very far? To get to Costa Mujeres, first you have to "Enter" the city of Cancun and because the direct road that takes us to this place is one of the busiest avenues of the city, the traffic makes the transfer "slow".
Another point to consider: In Costa Mujeres there is no public transportation and in fact: THERE IS NO PUBLIC TRANSPORTATION LINE THAT CAN TAKE YOU THERE. This means that the options to get to Costa Mujeres are limited to private transportation, cabs and private cars.
Costa Mujeres is a continental zone that is part of Isla Mujeres, but unlike the former where you have to take a sea transport to get there; Costa Mujeres can be reached through a road trip.
Where is Costa Mujeres located?
Costa Mujeres is located north of Cancun, just 10.8 km from downtown Cancun and its location is very privileged and plausible as it is
Costa Mujeres is located north of Cancun, just 10.8 km from downtown and its location is very privileged. It is located just 5 minutes from Playa Mujeres, 10 minutes from the Puerto Juarez marine terminal and only 5 minutes from Isla Blanca.
In addition, the privileged location of Costa Mujeres makes it be surrounded by mangroves, virgin beaches, reefs and of course, its proximity to the Playa Mujeres Golf Course and the Playa Mujeres Marina, make it have everything you need to live an unforgettable vacation in the Riviera Maya.
Where to stay in Costa Mujeres?
Costa Mujeres has approximately 12 accommodations, most of them are 5 star, family accommodations and a few are for adults only and some of these accommodations are:
These accommodations feature spacious recreational areas and facilities, restaurants serving international, local and Mexican cuisine, as well as bars and day and night activities.
Transportation to Costa Mujeres
If you are staying at one of the hotels in Costa Mujeres, we must tell you that unfortunately there is no public transportation service to Costa Mujeres or its hotels. In short, if you are at the Cancun airport, you will have to use a private transfer and this applies even if you are located in downtown Cancun or in the Hotel Zone and want to go to Costa Mujeres.
Why is there no public transportation service? As such, this area is a zone of pristine beaches and where you will find nightclubs, stores, plazas, restaurants and just a few hotels. This means that it is an "undeveloped" area and therefore there are no public transportation services beyond the personal transportation of the people who work in the hotels.
So if you plan to stay in one of these hotels, consider among your expenses the private transfer service from the airport to the hotel, from the hotel to the airport and even from the hotel to other places in Cancun and the Riviera Maya.
Book now your transfer to Costa Mujeres, pay online and don't worry about how to get to your hotel or from your hotel to the Cancun airport.
| | | | |
| --- | --- | --- | --- |
| Type of Service | Passengers | Single | Round Trip |
| Private Transfer | 1 to 8 | 80 USD | 155 USD |
| Luxury Transfer | 1 to 6 | 140 USD | 270 USD |
| Premium Transfer | 1 to 5 | 292 USD | 575 USD |
| Chrysler 300 | 1 a 11 | 349 USD | 600 USD |
| Suburban | 1 a 15 | 425 USD | 674 USD |
But that's not all, with our cab and private transfer service you can customize your transportation to your hotel with baby seats, alcoholic and non-alcoholic beverages and even with some "stops" of up to 1 hour to where you need to go and meet.
| | |
| --- | --- |
| Extras | Price |
| Baby chair | 10 USD |
| Soft drinks | 2 USD |
| 1 liter water | 3 USD |
| Corona Beer | 3 USD |
| XX Lager Beer | 3 USD |
| Modelo Especial Beer | 3 USD |
| Prosecco wine | 35 USD |
| Stops in stores | 125 USD |
What does my transfer service include?
Depending on the type of transfer service you choose it may bring you or less "advantages, amenities and features", however and in general they all include:
Private Vehicle
Welcome upon arrival at the airport by our bilingual staff.
Vehicle for exclusive use of your group (not shared).
Airport taxes and expenses included.
Traveler's insurance included.
Bilingual driver
What is the cab fare to Costa Mujeres?
The price of a cab or private transportation from Cancun airport to Costa Mujeres is 69 USD. This price in local currency has an approximate value of 1,385.00 Mexican pesos.
It should be noted that this cost is considering only the one way transfer and maximum 3 passengers, as prices may vary depending on the type of service (One Way or Round Trip) and the number of passengers.
Why should I visit Costa Mujeres?
First of all, let's say that this area is a little far from Cancun city and it is still a virgin area, therefore: You won't find night clubs, restaurants, plazas, shopping malls, or anything similar. This means that if you want to go out to have fun in a club, eat at a restaurant or even go to a plaza: You will have to go to Cancun city or other places outside of Costa Mujeres.
So, why should I visit Costa Mujeres? Costa Mujeres is home to some of the best hotels in Cancun and the Riviera Maya and unlike Cancun or other nearby areas: Costa Mujeres hotels are "separated" from each other.
That means you will enjoy the privacy of their hotels and most of them have private beaches and miles of green areas to explore.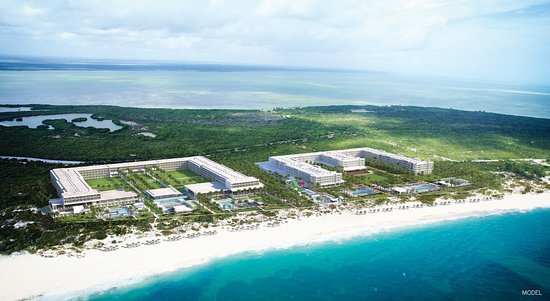 What to do in Costa Mujeres?
Costa Mujeres is an excellent vacation spot for everyone: from families to couples, from young people to adults, and its hotels are equipped with restaurants, swimming pools and day and night activities.  Costa Mujeres will provide you with an atmosphere of calm and privacy.
Although Costa Mujeres is far away from the main attractions and entertainment areas of the Riviera Maya, this does not mean that you can't do any kind of activity. First of all, the best thing to do is to enjoy the activities inside the hotel:
Practice Golft
Play Tennis
Ride Bicycles
Kayaking
Paddle Boarding
Themed Dinners
Night Shows
Workshops
Dancing in the discotheques
This list of activities can increase and improve depending on the hotel, however other activities that you can do and are not necessarily part of the hotel are: Visit the beaches, visit Isla Blanca which is a Pet Frienly beach and an excellent place to camp and finally, enjoy the Chacmuchuchuch lagoon.