Royal Sands Cancun – A world class hotel
The Royal Sands Resort & Spa Cancun is an idyllic tropical paradise, located in the heart of Cancun's golden coast.
A world-class hotel that offers luxury accommodations and amenities, relaxation spaces, a stunning private beach, one of the best spas in the world, bars and fantastic restaurants that will make every peso you pay to be here worth it.
Still don't know if you should stay here? Well, quickly grab a coffee, get comfortable and read our next post.
Royal Sands Cancun
Located at km 13.5 of the hotel zone, near Plaza la Isla, Plaza Kukulca and Playa Marlín, the Rosal Sands hotel Cancun is perfect to enjoy a vacation as a couple, with your family or friends.
It is a hotel near the heart of the hotel zone and it is a very large one, just tell you that the resort has 340 rooms and each one of them with all the amenities you can imagine, spacious, spacious, equipped and some of them with private balcony and ocean view.
These 500 rooms are very well and perfectly distributed in its buildings of between 8 to 9 floors each.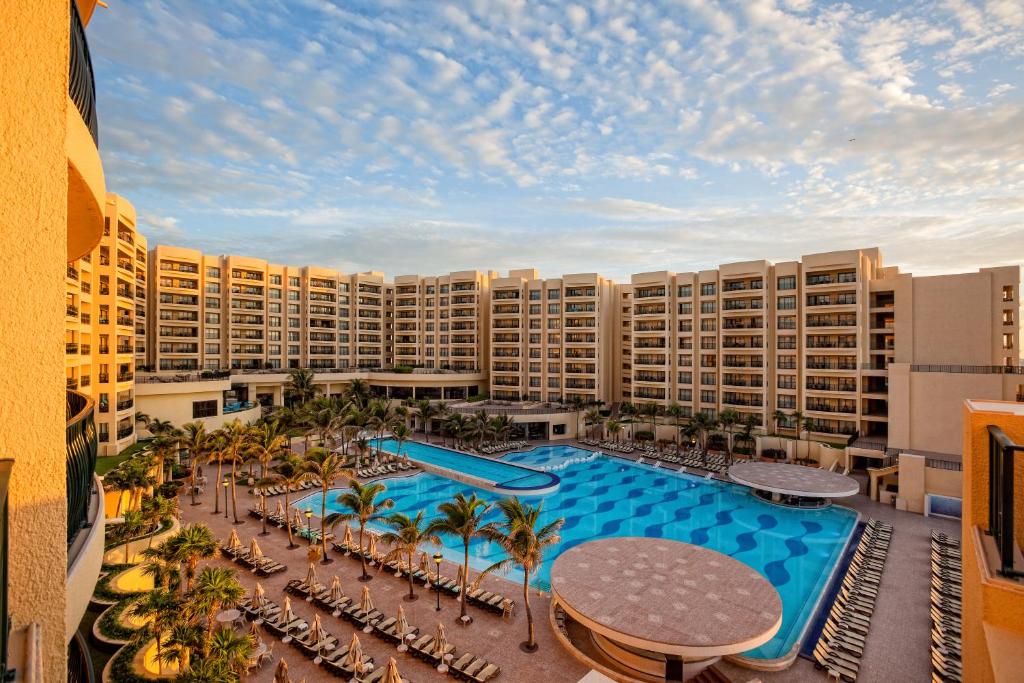 Hotel restaurants
Are you hungry? Well, leaving the hotel for lunch will be optional for you, because the Royal Sands Hotel has 9 restaurants and some of them are:
Hacienda Sisal Restaurant
If you are looking to enjoy 100% Mexican food in an atmosphere that transports you to the culture, history and ambiance that distinguishes our country, then you have to come to Sisal Restaurant.
La Veranda Restaurant
If you want to eat in the favorite place of all the hotel guests, then make your reservation to enjoy the international cuisine and buffet at LA Veranda Restaurant.
Char Hut Restaurant Bar
Want to eat while enjoying the hotel's swimming pools? Well, this is possible at the Char Hut Restaurant bar.
This is the hotel's snack bar ideal to eat something simple but always appetizing and with a great taste. Try our tasty burgers, french fries, sandwiches, wraps and more, while you cool off with a delicious drink.
Sands Express
The perfect place to find food to go and among its menu we find salads, rotisserie chicken, pizzas, ribs and desserts.
Bartolo's Pizza Restaurant
Are you a pizza lover? Then Bartolo's Pizza Restaurant is the one for you. Here you will enjoy pizzas prepared by hand, with the best and freshest ingredients, these pizzas are a true Italian delight with a Caribbean touch.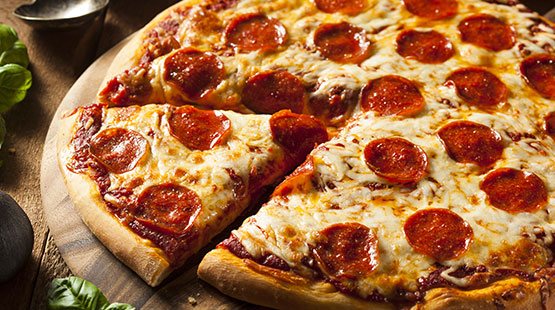 Places near the hotel
The location of the Royal Sands hotel is perfect, since it is less than 500 meters from Plaza la Isla, which is one of the most important squares in the hotel zone and has museums, aquariums, dolphinariums, shops of various national and international brands. known.
In addition, here you can find the great wheel of Cancun and as if this were not enough: In this square you can rent jet skis, yachts, boats and tours.
1 km away, we find ourselves in the heart of the hotel zone and where the bars, restaurants and nightlife of the clubs make this small space something amazing.
Without forgetting that the hotel's beach is one of the best, clean, safe and with sandbanks that lend themselves to enjoying the sea breeze and getting your perfect tan.
Conclusion
The city of Cancun has several hotels and without further ado it becomes difficult to know which one we have to stay in. But we can guarantee you that the Royal Sands hotel is on the list of the best.
All you have to do is do a little research and you will find very good references to the quality and service that this resort in Cancun offers us. So don't hesitate, book your stay here and enjoy the best vacation in Cancun.