The hotel zone is the «tourist and most prestigious zone» of the city of Cancun. It has a length of 25 km and intercepts the «Punta Nizuc» avenue. And in case you are wondering, Punta Nizuc Avenue is the direct connection to Cancun's airport.
Generally this avenue is the most used by private transfer services in Cancun, to get to any hotel in the Hotel Zone in a much faster way. Of course, it is not the only way to get to the hotel zone and we will explain it here.
Transportation from Cancun Airport to the Hotel Zone
If you have decided to stay at a hotel in the Cancun hotel zone, you probably want to know how to get from the Cancun airport to your hotel. To do this you can take a private transfer service, a cab service or a combination of ADO service and public transportation.  Now we will talk about these 3 methods to get there and of course, we will discuss the advantages and disadvantages of each one of them. Let's get started!
Private transportation to the hotel zone
The private transfer service is the most comfortable, safe and reliable way to get from Cancun airport to any hotel in the hotel zone. This is because it is mostly bookable online.
When you book online you enter your personal information, as well as your arrival flight information and one of the members of the company will be waiting for you when you arrive at the airport.
In addition, this type of service is provided in very spacious units with capacity to carry up to 9 people, many suitcases and even customize it with baby seats, food, drinks or even make an additional stop.
You can do all this at the time of booking and of course: Some private transportation companies even offer other types of transportation services: luxury transfer, limousine transfer, Cadillac transfer, etc. etc. etc. etc. etc.
This means that you can choose from the various options the vehicle, customize it and pay for it online. This way, you don't have to worry about how to get to the hotel zone.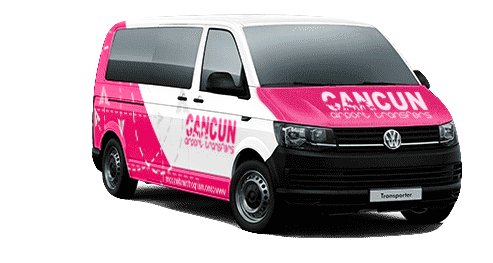 Advantages
It is safe and secure
It is reliable
It is fast
They are equipped with air conditioning
They have free WIFI
They have connections to charge cell phones
Can be customized
Disadvantages
The price increases according to the number of passengers.
Cab to the Hotel Zone
One of the most common services that we can find in the city are the «cabs». In fact, within the hotel zone and downtown, this means of transportation is usually used by locals.
Generally, leaving the city's airport you can find several cabs at your disposal, but you will have to line up first and wait for your turn to board. It should be noted that these units can only carry a maximum of 4 people.
But these people should travel with little luggage, because being a small unit does not fit everything in the trunk. On the other hand. Both cabs and private transportation take Punta Nizuc Avenue to reach the hotel zone in a matter of minutes.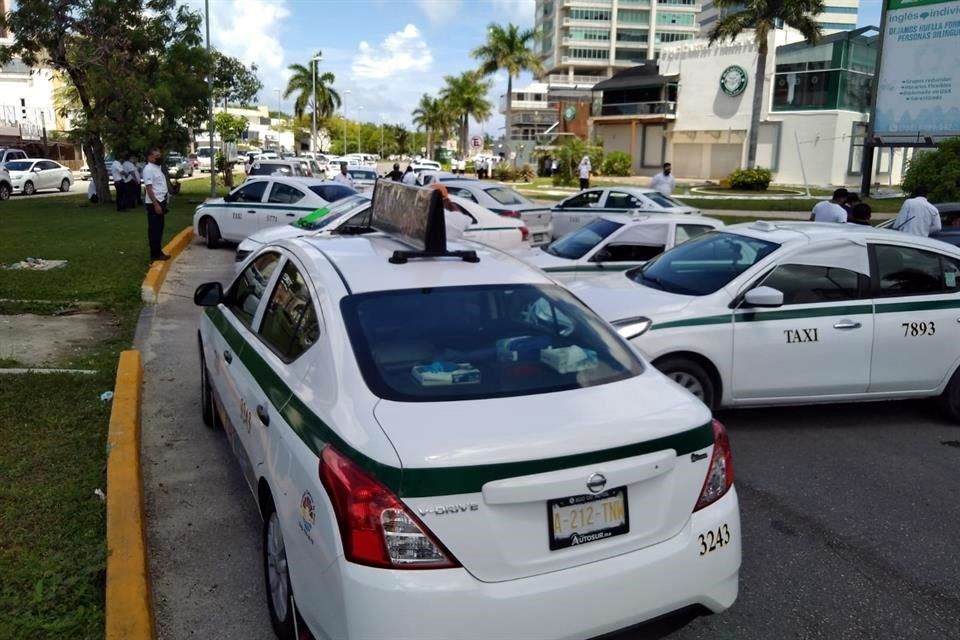 Advantages
Disadvantages
Despite the existence of a tariff, they always charge «what they want» and therefore, it can cost more than private transportation.
No Wifi
Some units do not have air conditioning.
They cannot carry more than 4 passengers.
They cannot carry much luggage.
ADO Bus to the Hotel Zone
If you are looking to save money and forget about all the comforts, then you can choose to take the ADO service. The cost of the ADO bus varies between 55.00 MXN and 93.00 MXN. However, this means of transportation does not go to the hotel zone. Its destination is the ADO terminal in downtown Cancun.
Well: From the Cancun airport you can find the ADO bus station, buy your ticket and wait about 30 minutes before boarding. Once you board the vehicle, it will take you to the ADO terminal.
Once at the terminal, the next step is to take public transportation to the hotel zone. It is necessary to mention that Tulum Avenue is close to the terminal and from here you can take the transportation to the hotel zone.
You have to tell the driver to drop you off as close as possible to your hotel (you have to tell him the name) and that's it, with this you would be paying between 70.00 MXN to 120.00 MXN per person.
Advantages
It is economical
It is safe
It is clean
It has air conditioning
Disadvantages
You have to wait about 30 minutes to board.
The price depends on the schedule and the weather.
It is a shared transport.
In case it fills up before you can board, you will have to wait 30 minutes again.
It does not reach the hotel zone.
Conclusion
Currently these are the 3 transfer options from Cancun airport to the hotel zone, of course we omitted the car rental and if we do not mention «uber» in this list, it is because the service as such «does not reach this area».